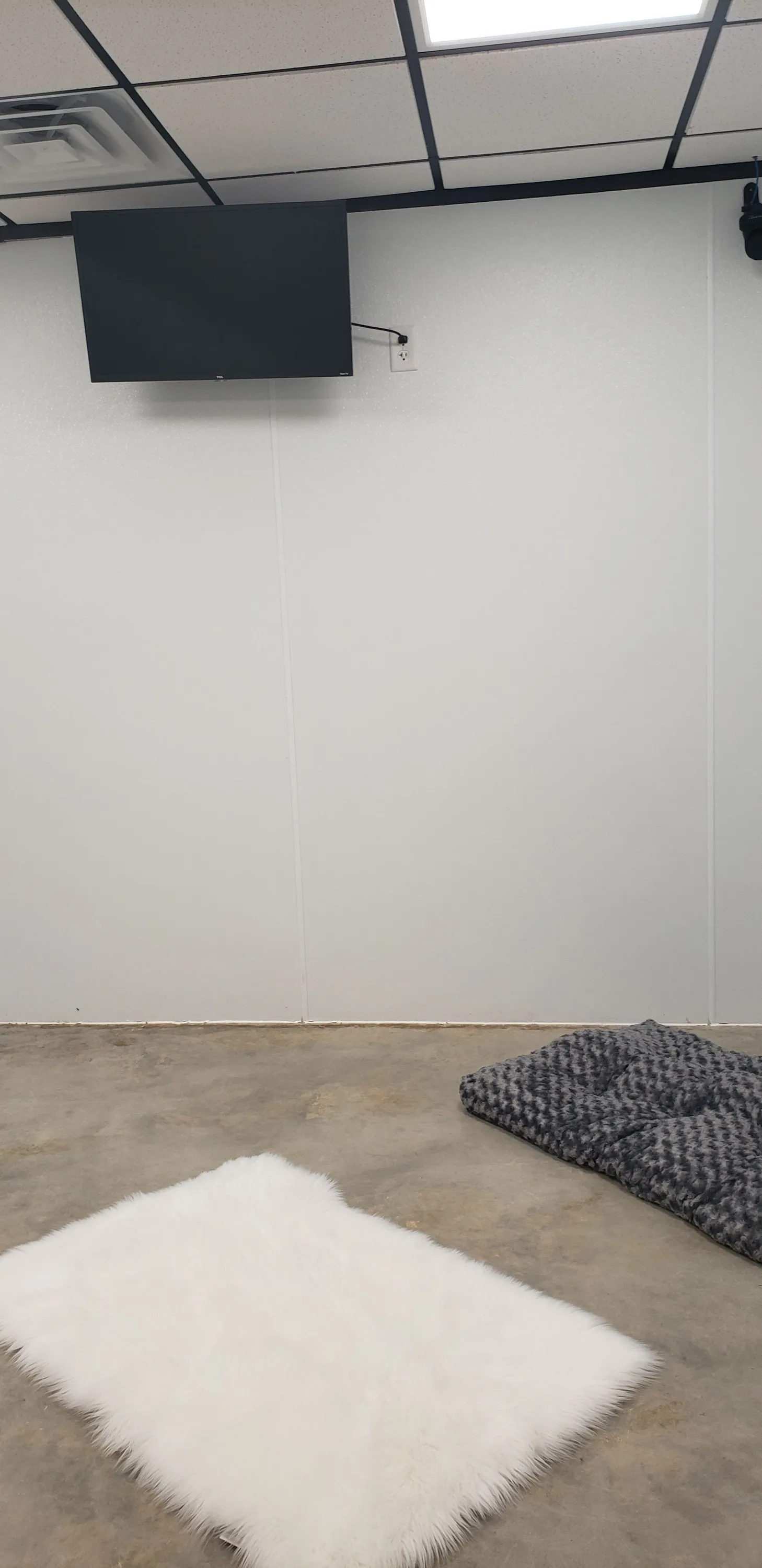 Suite View!!
One view of our Luxury Suites! Your pet(s) have the luxury of their own private area where they can relax, have fun, and watch some TV!!
Indoor Housing Kennels
Large enough for 2 large dogs, 3 medium dogs, or several small dogs!! And, its all inside our climate controlled facility!