_______________________________________________________________________________________________________________________
Dr. Margie Houston Hunter graduated valedictorian from East Duplin High School, Beulaville, NC in 2002. After graduation, she pursued undergraduate studies in Animal Science and Poultry Science at North Carolina State University. She was accepted for an advanced, accelerated program in veterinary medicine, also at NCSU. Dr. Hunter completed the doctoral program, focusing in mixed animal medicine. She graduated from North Carolina State University College of Veterinary Medicine with a DVM degree in 2009. Following graduation, Dr. Hunter joined the doctors at Warsaw Animal Hospital. She married her husband Scott in 2011. In June of 2012, Dr. Hunter became owner of Warsaw Animal Hospital.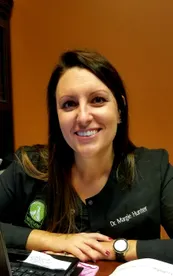 ---
Dr. Owen Martin graduated from North Duplin High School, Calypso, NC, 1983. He received a Bachelor of Science degree in Biology in 1987 after completing his studies at University of North Carolina at Pembroke. He received a Masters Degree in Animal Science from North Carolina State University in 1990. In 1993, he pursued a Doctorate in Veterinary Medicine at Tuskegee University (where he met Dr. Butler). He received his DVM, graduating with honors in 1997. In order to become the more specialized large animal veterinarian that he is, he was accepted into the rotating internship for large animal medicine at the University of Tennessee College of Veterinary Medicine. He completed the rotation in 1998. Following his internship, Dr. Martin began working at Warsaw Animal Hospital.
---
Dr. Meredith Davis Holmes graduated from Southern Wayne High School in Dudley, NC in 2008. She graduated valedictorian from North Carolina State University where she majored in animal science. Subsequently, Dr. Holmes attended the College of Veterinary Medicine at NCSU where she received her DVM in May 2016. Dr. Holmes joined the Warsaw Animal Hospital team in June 2016.
_______________________________________________________________________________________________________________________
The Warsaw Animal Hospital team is happy to welcome our newest veterinarian onboard. Dr. Laura Grady has joining our staff. Dr. Grady is a recent graduate of Lincoln Memorial University in Tennessee. She is originally from the Deep Run area of eastern North Carolina. She has happily moved back to this area with husband, Joshua, dog, Tux, and cat, Willow. We look forward to having her with us. Join us in welcoming Dr. Laura Grady to the WAH family!
_____________________________________________________________________________________________________________________

Meet Our Support Staff:
Susan Grice, Receptionist
Kayla Duff, Veterinary Assistant, Receptionist, Online Client Support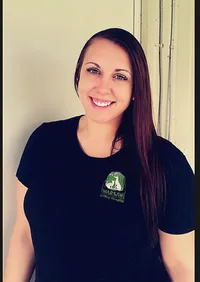 Caitlin Miller, Veterinary Assistant, Dental Assistant
Madison Osborne, Front Desk Receptionist

Carolina Loria, Kennel Attendant, Veterinary Assistant

Natalie Bachman, Receptionist, Veterinary Assistant
Karla Kirby, Kennel Attendant, Veterinary Assistant

Wendy Morton, Veterinary Assistant, Receptionist
Britni Roncali, Groomer

At Warsaw Animal Hospital, offering the services of four veterinarians, a small animal hospital facility, a full-service groomer, an indoor and outdoor boarding facility, a therapeutic laser, and a digital radiography machine, we ensure that your pet(s) receive the highest quality in veterinary care.
---